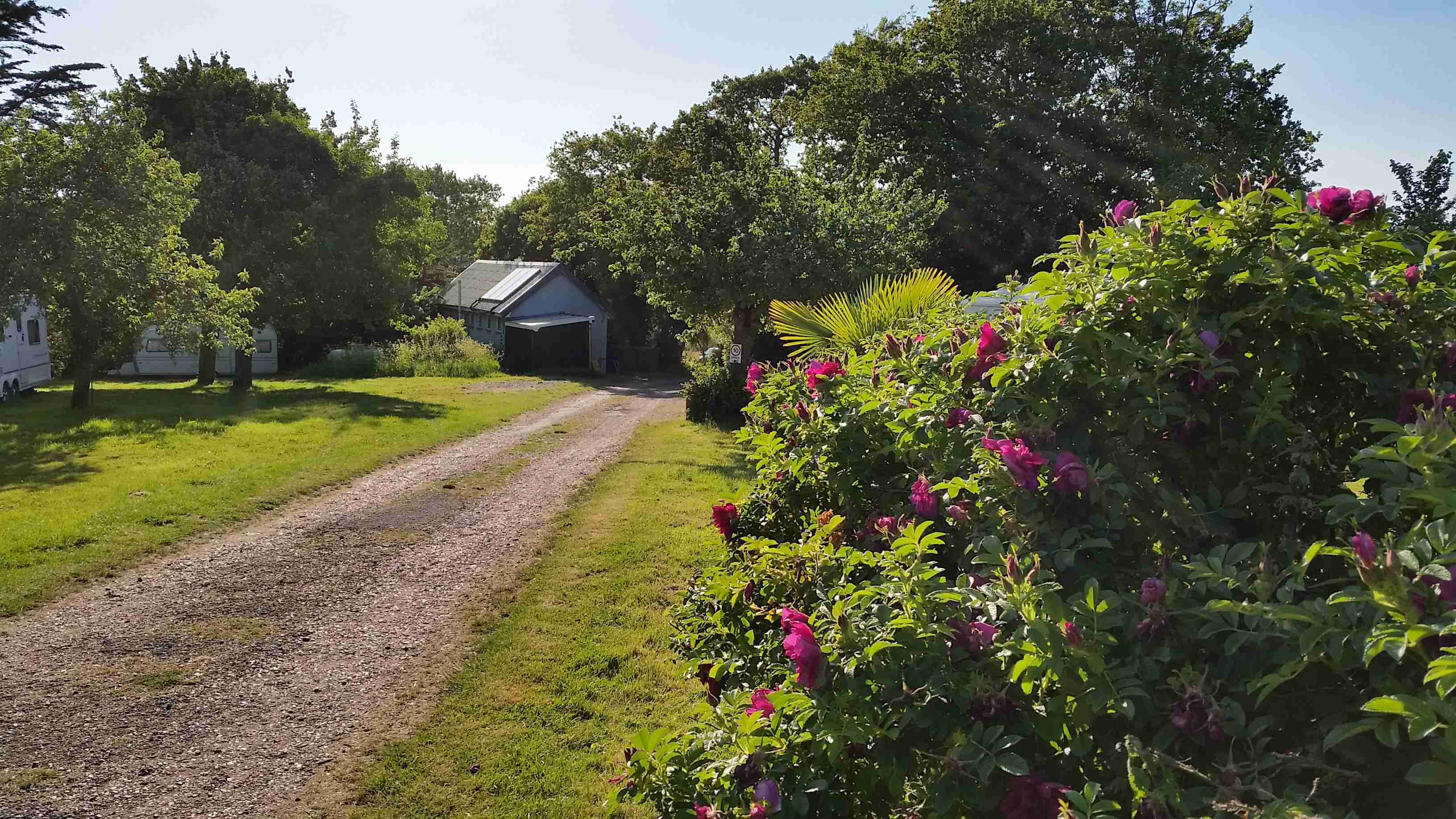 Facilities
Take a look at Comforts Farm's perfect facilities. You'll find all you need for a perfect getaway on the Isle of Wight.
---
Convenient Amenities
The facilities are simple, clean and functional with three men's and three ladies showers in the main ablution block. The primary source of water heating is solar backed up by gas and electric which means even when the camp site is at it's busiest a hot shower is always available. There are basic laundry facilities in the washing up room with spin drier, ironing board and deep sinks. Irons are available on request from reception.
Sweeping Meadow
The camping field is 9 acres of unspoilt meadow, tree lined and flanked to the north by ancient coppice. From the top, the field is gently sloping and levels out in the middle. The bottom of the field slopes off and plateaus in a few places before the boundary river.
Plenty To Go Around...
27 electric points are available, the majority being around the outside of the field to the east and south in generously sized pitches. There are two further WC blocks at the outer reaches of the field for those who require "solitude".
---